What a night! Thanks to the support of our amazing Happy diners, we are delighted to announce that we won BOTH of our nominated awards at last night's British Restaurant Awards ceremony. Happy is now officially the Best Restaurant in London with the Best Hospitality Team in the UK.
With these awards, Happy has been commended for its central location, passion for customer care, photogenic interiors, and most of all, high quality, carefully crafted international dishes.
We are incredibly proud to have been recognised at such a prestigious awards ceremony, having opened just two years ago and right before the pandemic. This is an outstanding achievement for the restaurant and our team, having pushed through many challenges to get to where we are today.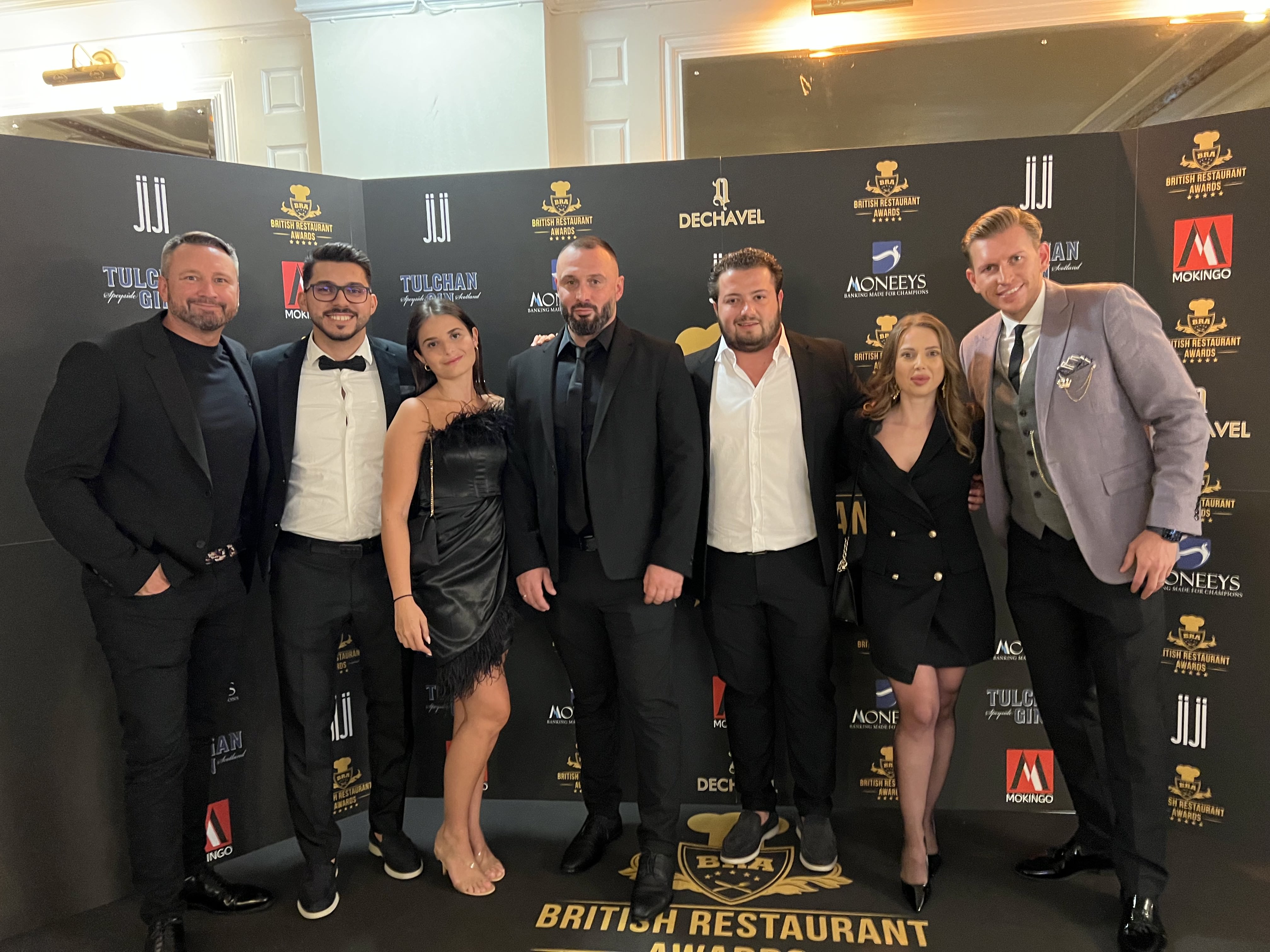 Owner Ivan Popov comments, "We are all extremely excited to have been voted for by the British public for these esteemed awards. As a relatively young restaurant in the Central London scene, it is an honour to have been commended like this. Happy has come a long way in a very short span of time and this is just one amazing example of that."
General Manager Niya Popova adds, "I believe this achievement for Happy is not only due to our menus and high quality food, but also because we put a lot of emphasis on customer care. We continuously strive to create unforgettable experiences for our guests. Making our customers happy makes us happy. This is just the beginning of Happy's success in the UK."
Voted for by the public, the leading awards ceremony provides an opportunity for customers and the public at large to have their say on the best restaurants, chefs and culinary experiences in the UK.
This year's ceremony, a lavish red carpet event themed in tribute to Her Majesty the Queen's passing, was held in Paddington and invited all nominees to attend in hopes of receiving an award.
The Happy team wants to thank YOU, and everyone who has supported the restaurant over the past few years, thereby allowing this to happen. Having first originated and become a household name in Bulgaria, these awards are a badge of honour for the restaurant, whose success in London comes from years of continuous efforts to achieve global recognition, especially in major cities such as the UK's capital.