"Best Restaurant" in London for 2023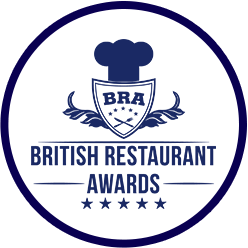 "Best culinary experience in England"
Our products,

That we choose to cook with
As one of the largest consumers of meat in Bulgaria, we have the opportunity to offer our guests fresh, high quality food at affordable prices. This is one of our secrets!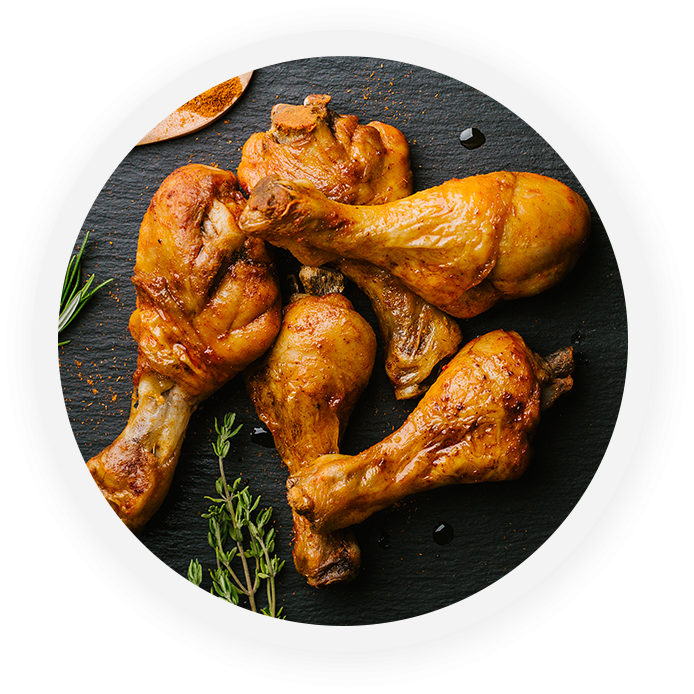 Our chicken
The chicken that we serve here at Happy is the most expensive chilled chicken meat on the market. It has been certified for its origin and quality, as well as what it is fed with.
Every day we are supplied with fresh chicken meat which is used in all recipes and prepared on-site with one exception to the rule – our Happy strips.
The recipe for the marinade of the Happy strips was crafted by us and closely safe guarded for 20 years now, shared with only three of our chefs. Without revealing too much, the filets for our Happy strips are marinated in our flagship kitchen in strict confidentiality and are supplied ready-made to all our restaurants.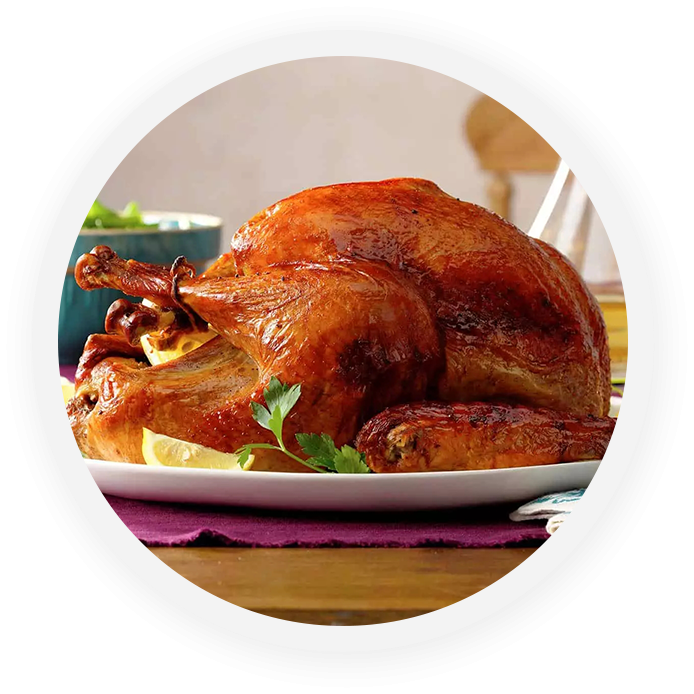 Our turkey
Our Turkey meat at Happy 'flies' from Poland as Poland is the largest specialised turkey producer in Europe. It is also frozen and supplied twice a week according to its demand.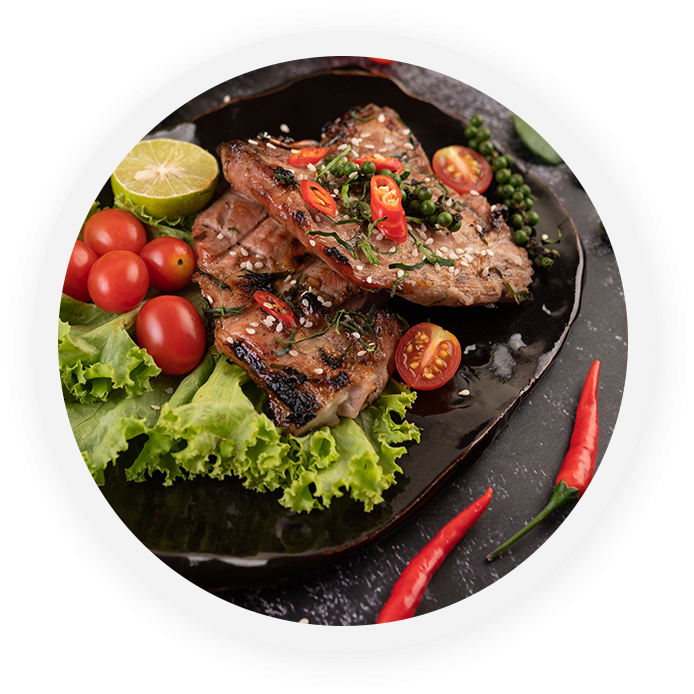 Pork and veal
Happy beef fillets are supplied by Dutch farms, unlike the meat for our Black Angus beef burgers which is made in Bulgaria. First, Angus cattle are raised, and, then, meat matures in a special way before it comes chilled to our restaurants, twice a week.
The high quality beef and the adequate cooking techniques involved in preparing the beef always result in a portion of tender meat.
Moreover, our beef ribs come from Spain. The cooking method "sous-vide" is used to prepare the ribs and is the secret behind their tenderness. They are first cooked, then they are baked in our signature barbecue sauce.
Finally, our pork is 100% Bulgarian and in special farms, supplying only to Happy and it arrives freshly frozen every day.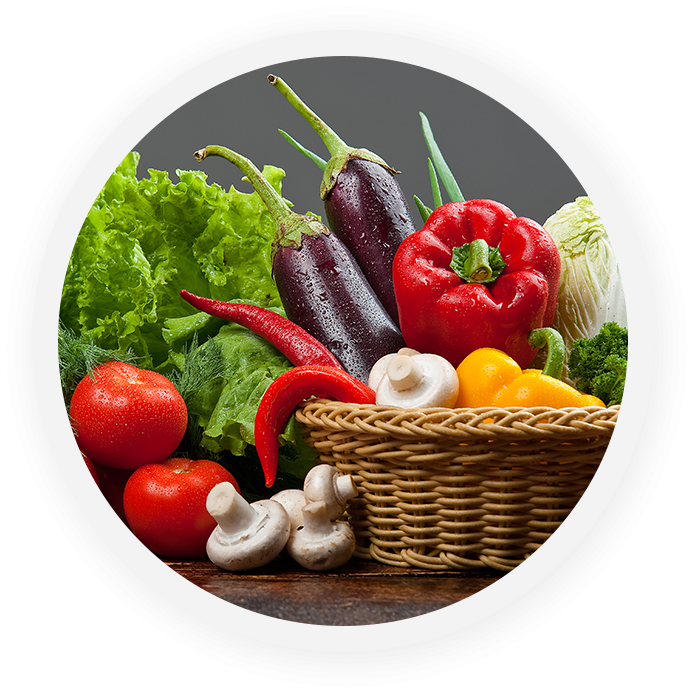 Our vegetables
Let's say 'A veggie a day keeps the doctor away' supposedly best describes our Happy vegetables which are personally selected and ordered by our chefs with new supplies coming daily. This ensures the quality and freshness of the vegetables that we use.
Our selection criteria:
The larger portion of vegetables comes from certified Bulgarian producers supplying fresh tomatoes, incl. seasonal garden tomatoes, fresh crispy cucumbers, green peppers, garlic, rucola, lettuce, baby spinach, iceberg salad, marrow, carrots, red onions, celery, parsley, dill and fresh spices every day.
We supply special sorts of red peppers, white onions and striped eggplants from one of the largest vegetable markets in Barcelona where Happy has opened one of its flagship restaurants thus, having the chance to select top quality products.
The other country making a weekly supply of vegetables is France, where we get our special Agatha potatoes which are used for our potato mash.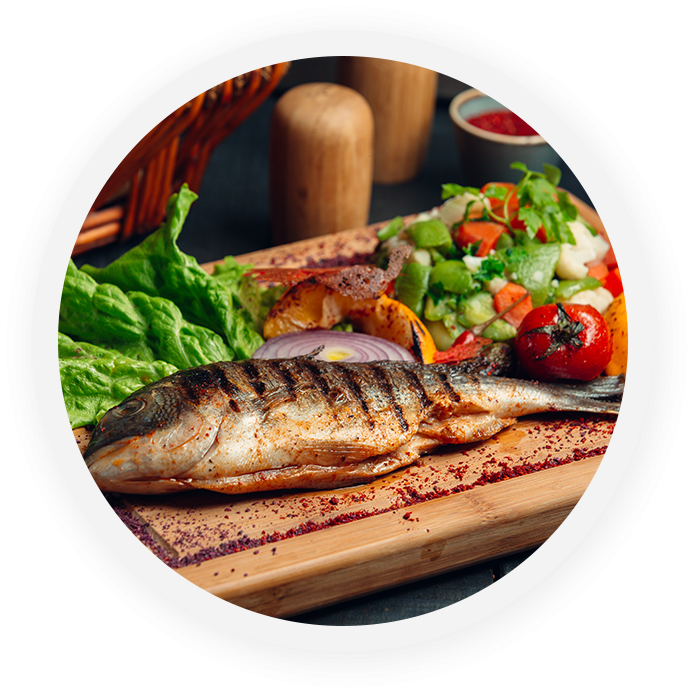 Our fish
Our fish brings the fresh breeze of the sea, be it baked, grilled or fried.
Did you know that… Our Happy clients consume twice as much fish as the average for Bulgaria, and this is because our fish provides a real classy experience.
Most often Happy clients are tempted by the salmon fish supplied twice a week straight from Norway by Marine Harvest –the largest producer in the world supplying first-class restaurants worldwide thanks to its guaranteed origin and quality.
Then, our fresh sea bass comes from Greece.
Also, now and again you may find on the menu fresh fish or shellfish from the Black Sea as a seasonal offering depending on the catch.
Happy tips
How to recognize that a fish is fresh and has not been frozen in advance
The eyes - in both humans and fish, the eyes say a lot. If the fish is fresh, its eyes must be clear, not cloudy and darkened
The gills - the color of the gills of fresh fish is always pink, not darkened
Hardness - the body of fresh fish is firm, not soft
The skin is moist and silvery, not dry and dark.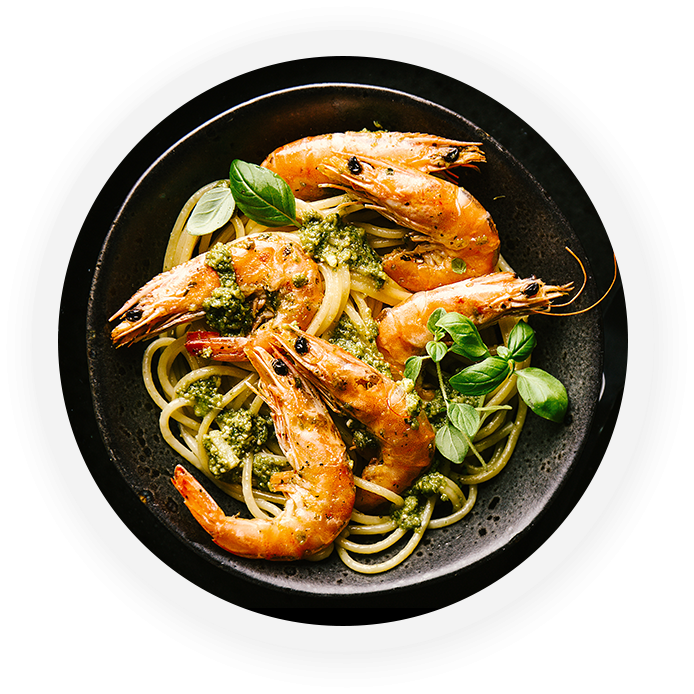 Our seafood
Our seafood menu mainly features squid and shrimp. They are both top quality; flash frozen in order to guarantee freshness and preserve their taste and the flavor of the fresh catch.
We also offer seasonal fresh shellfish from the Black Sea which are supplied to us daily from a shellfish farm.
Our shellfish is cooked in a stew that includes shells, flavored sauces and spices – hogweed, butter, tomato sauce, etc, giving it that decadent and homemade taste.
Moreover, we serve our squid baked on a flat grill, seasoned with olive sauce, or fried, with a slightly spicy sauce which is also flavored with sesame. Then, our shrimp is cooked on a flat grill, seasoned with an olive sauce, or again using our signature slightly spicy sauce.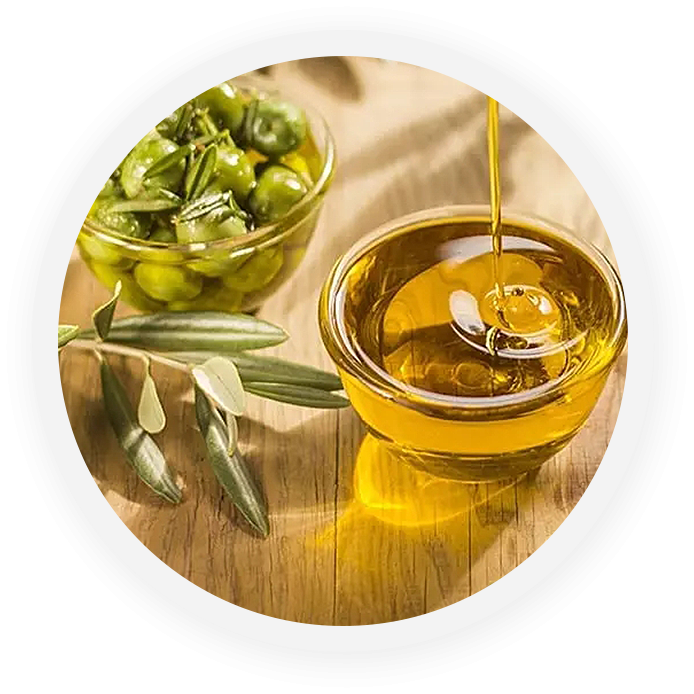 Fats used for cooking
Primarily, as a key ingredient in our kitchen we use Extra Virgin Greek olive oil in salads, when we bake or when we need to dress something up. We also use pure German butter sometimes, according to what the recipe calls for. For frying and deep frying, we use a special Prep Supreme fat which is produced in Sweden in compliance with the highest quality and safety food standard. Prep Supreme fat is a special selection of fat from top quality materials, highly resistant to oxidation and formation of harmful substances without trans fats, hydrogenation, GMO, allergens and cholesterol, with reduced quantity of saturated fats. It is also suitable for vegans and vegetarians.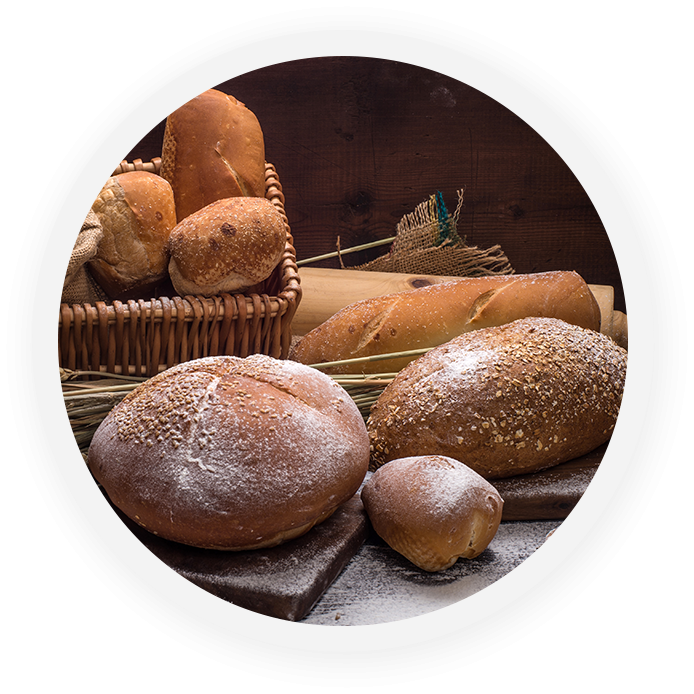 Our bread
All types of bread are produced solely for Happy and are based on original recipes by one of the largest bread producers in Bulgaria – Bred Logistics. The bread is also baked on site.
Wheat and rye ciabattas (a type of Italian bread) come unflavored, with white cheese, with yellow cheese, garlic or mixture and are also baked on site.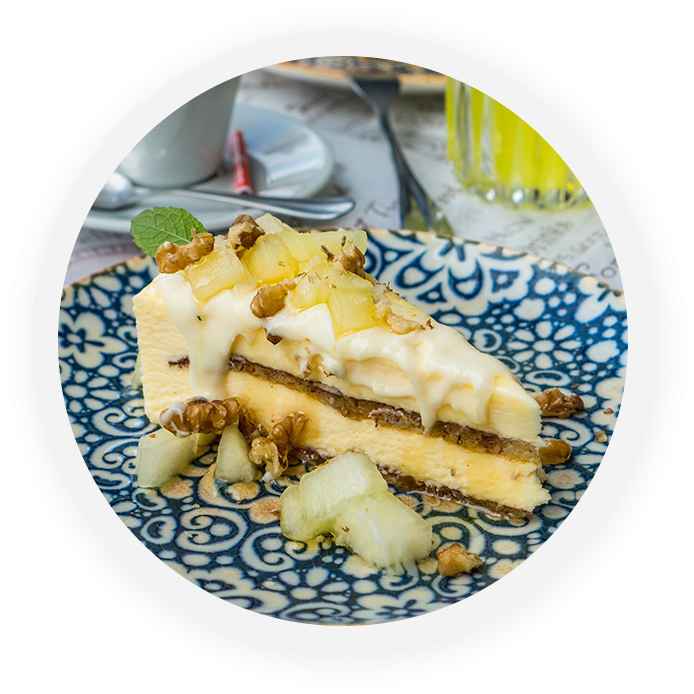 Our desserts
Нарру has its own confectionery called Bonbonier equipped with all cutting-edge appliances – convection ovens, mixers, flash freezing machines, ice cream machines, food laminators and much more.
We only use high quality products reminiscent of home-made desserts like German butter, Dutch dark chocolate for cooking, Belgian chocolate couverture, President cream, organic eggs.
The desserts are flash frozen because they have NO PRESERVATIVES and our freezing method preserves 100% of their quality.
Our standout desserts cooked on site are the creme brulee and the seasonal chia, mango and coconut tapioca with mintor baked pumpkin.