"Best Restaurant"
in London

"Best Hospitality Team"
in the UK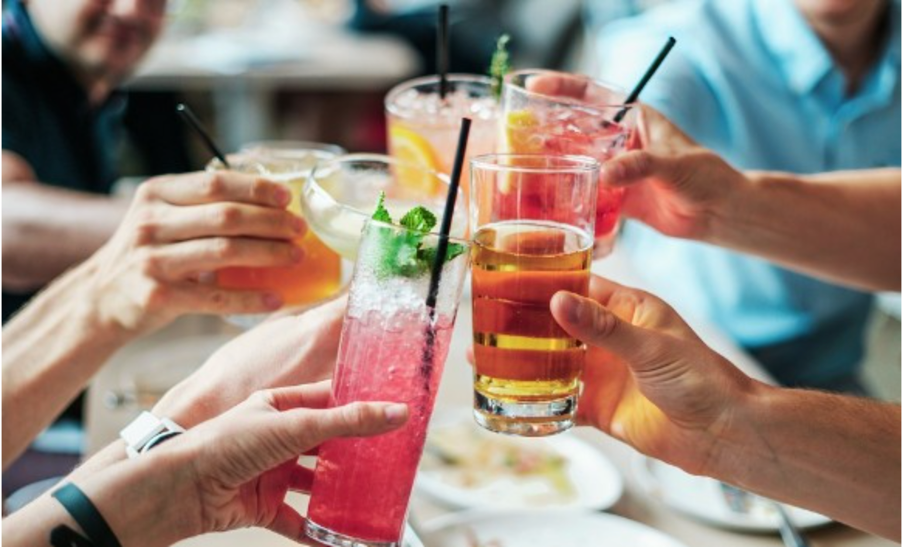 The only way to transform a dish from excellent to outstanding is to add the right drink to it. Wine and food pairings are the typical topics of discussion but with the endless diversity of craft cocktails and breweries in recent years, pairing liquor and beer with food is increasing in popularity. In fact, our wide selection of cocktails at Happy can elevate the flavours of our dishes making your experience even greater.
CONTRAST AND MIRROR
To bring out the best in the food and drink, making your pairing choices can be based on a combination of 2 methods, contrasting and mirroring. Contrasting is when you pick drinks with contrasting characteristics to the flavours in the food. Too much contrast could lead to overpowering the flavours of the food and drink, but a little bit of it can bring out the good things in both. The other method called mirroring is choosing a drink that complements similar characteristics to the dish and helping them shine.
WHAT CAN YOU DO AT HAPPY?
Here at Happy, we have a wide selection of wine and beers, as well as a separate newly developed menu consisting of signature and classic cocktails to satisfy and match with every person's taste buds. Taking the 2 methods of food and drink pairings, here are some examples we can give to help you make the best choices and maximize your experience at Happy London.
Gin's botanical profile is a great choice for seafood and fish. One of our gin and tonic cocktails is an excellent low-proof drink that will work perfectly with nearly any of our seafood dishes from Mediterranean Style Calamari, Happy Crispy Prawns to the signature Happy Fish and Chips. Oily and filling meals like those need a palate cleanser.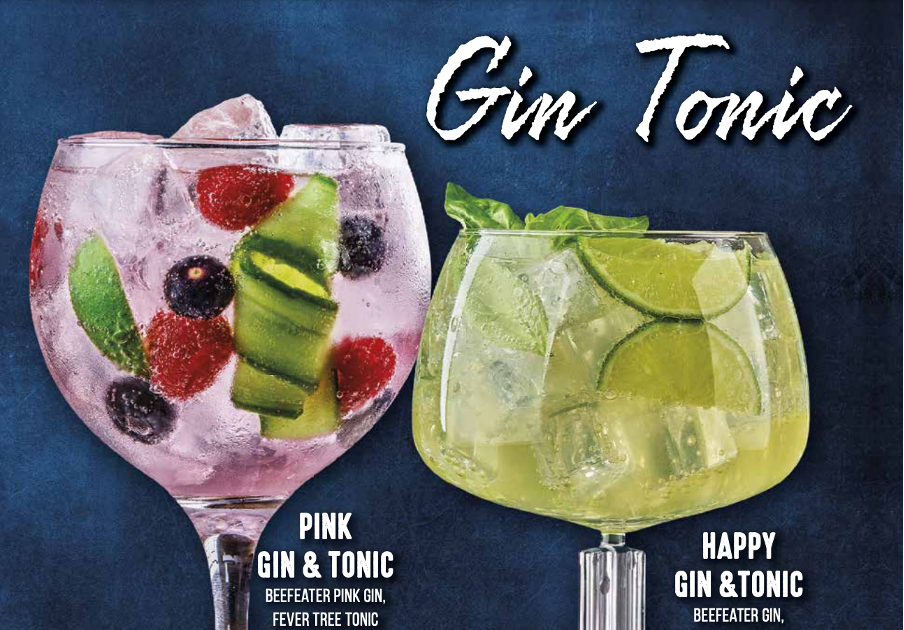 Whiskey is a versatile drink and is usually associated with red meat or pork. You will not go wrong if you pair it with any of our barbecue dishes, as the smoky flavour of a perfectly cooked Rib Eye Steak or Beef Short Ribs matches great with the smoky, woody flavour of the spirit. Red wines such as cabernet sauvignon are also perfect for richer meatier meals like our creamy Mushroom Happy Beef Fillet.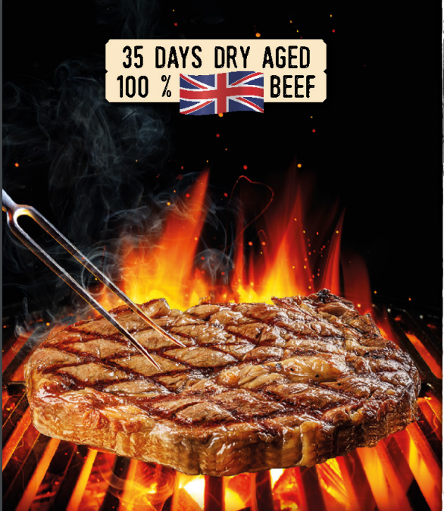 Vodka has a neutral flavour on its own, but vodka cocktails are the most diverse. One of our grilled salmon dishes will be an excellent pair to the cocktails "Pornstar Martini" or "Love in Portofino". Also, the sweetness of those cocktails will match perfectly with our Chocolate soufflé or Chocolate Lindt cake. Another option is choosing a wine that is sweeter than your dessert, allowing the wine to stand up to the food rather than being overly bitter and acidic. Choosing a drink that is sweeter than the dessert will allow the drink to stand out.
Sometimes you need to think of a good pairing as what makes a good relationship. The ideal partners may have commonalities, but opposites attract. The key is to experiment, there are no right or wrong answers. After all, both food and drinks are supposed to be indulgent and enjoyable. Don't wait and come book with us to explore and enjoy our diverse selection of meals and newly improved cocktails and desserts menu!