"Best Restaurant"
in London

"Best Hospitality Team"
in the UK

UNCOVER THE SPECTACLE OF LONDON'S WEST END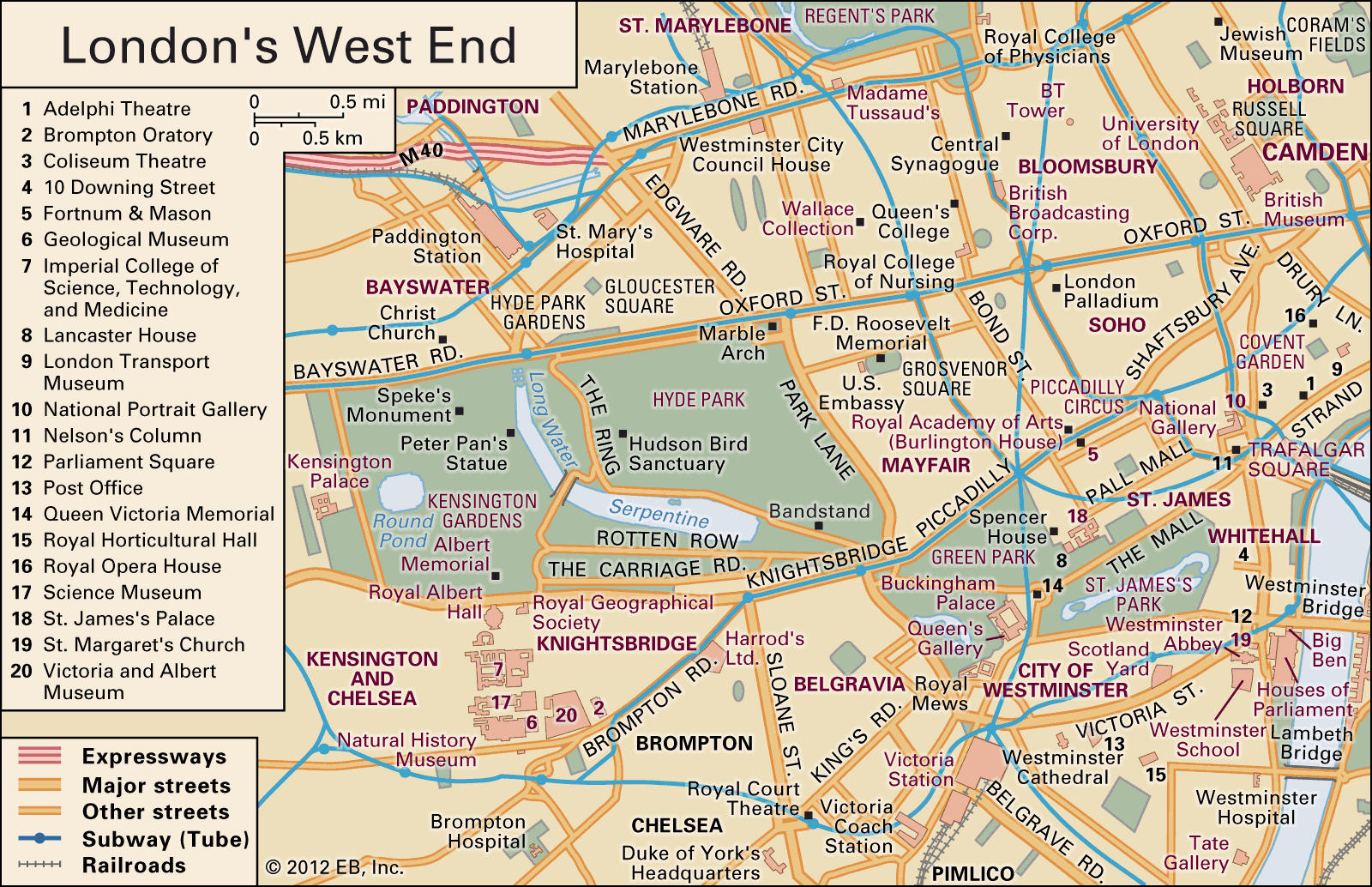 West End Musicals are back! Whether you're looking to watch a theatre production or take a stroll down Oxford Street – London's West End has something for everyone. The area is long-known for its stunning architectural landscapes, royal palaces, parklands, and endless shopping districts.
As restrictions continue to ease across the UK, various establishments are slowly opening back up to the public and we've got a couple of suggestions for your next trip into the city!
Within the West End alone, there are 39 theatres to visit and you can find six of these along Shaftesbury Avenue – including Her Majesty's Theatre. The Queen's Theatre has been home to many theatrical classics such as Andrew Lloyd Webber's The Phantom Of The Opera since 1986. This long-standing classic is a tragic romance of a masked figure who lives in the catacombs of the Paris Opera House and follows his obsession with a beautiful soprano. It had won over 70 major theatre awards and 13,629 performances in London alone – it is a must-see if you're new to theatrical productions.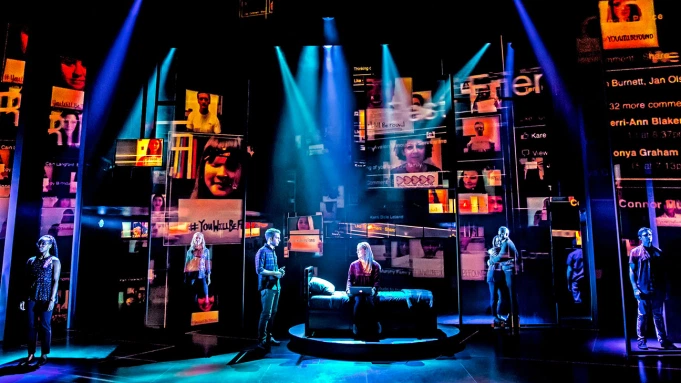 Adjacent to West End's most famous street is the Noel Coward Theatre – home of classic and contemporary plays. Almost three years ago, the theatre opened 'Dear Evan Hansen' which tells the story of a boy who dreams of a chance to finally fit in. From the songwriters of 'The Greatest Showman', Dear Evan Hansen presents a compelling perspective on life and how it is lived. The production is adored across generations as critics recount it as "the most vital and important musical of our generation."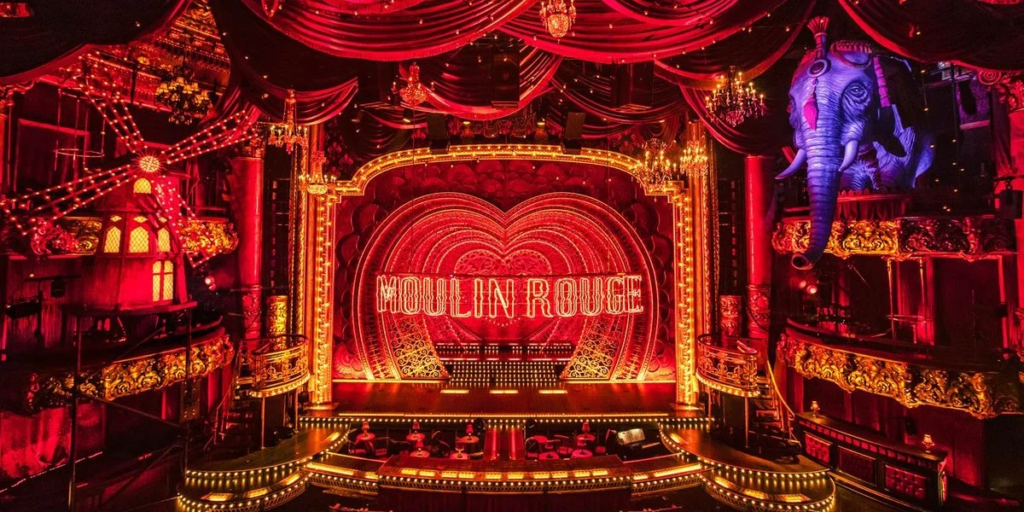 Otherwise, you can be one of the first to experience the glitz and glamour of Moulin Rouge at the Piccadilly Theatre. This coming November, show-goers can witness this iconic Baz Luhrmann film come to life and feast their eyes on a world where Bohemians and aristocrats revel under the bright Red Mill. Uncover the story of a forbidden romance between an aspiring writer and the star of Moulin Rouge and explore "passionate love, desperate love, and foolish love! And the kind of love you never forget." Critics claim the West End has never seen anything like it, so step right up to experience the spectacle this November!
HAPPY'S PRE AND POST THEATRE MENU
With the endless activities and attractions within West End alone, you will definitely build up an appetite. Fortunately, this area has an abundance of restaurants to indulge yourself in various cuisines. You may want to check out these new spots which have recently opened to quench your thirst or satisfy a craving!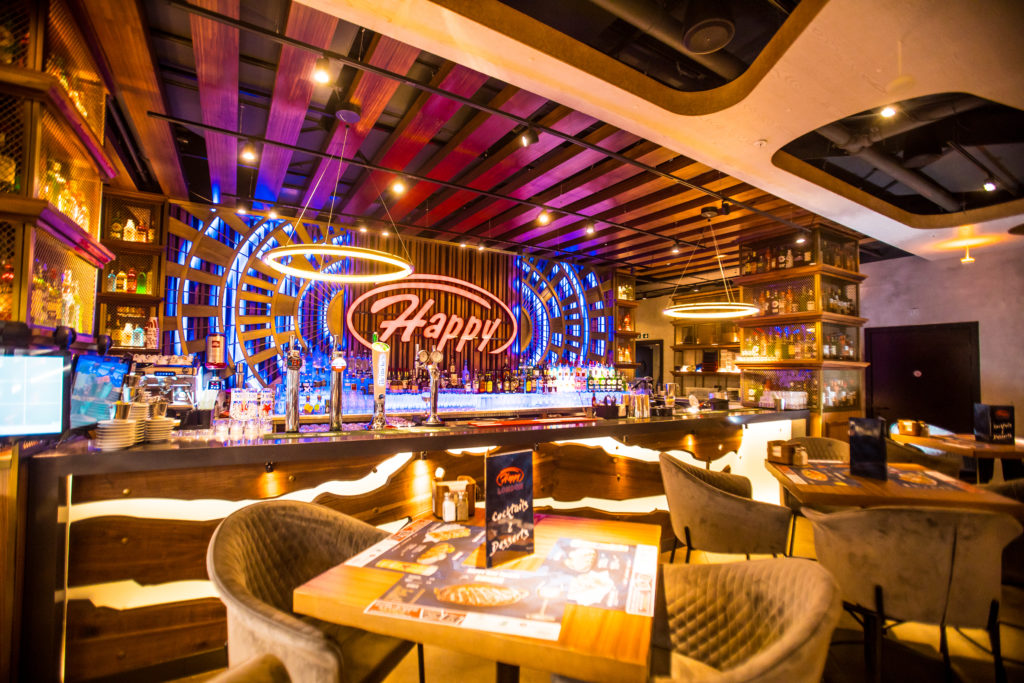 And that's where we come in! Happy London is the perfect destination to appease your hunger. We recently launched our brand new pre and post-theatre menu with a delectable two or three-course set meal, which includes specials such as our: vegan burger, 'Be Happy' Burger, and Black Angus Sausages. But don't forget to leave room for dessert! Refresh your palette with our coconut cake or choose from our selection of ice cream. These set meals are available between 12pm to 6.30pm, and 9pm to 10.30pm – just enough time for you to catch Phantom of the Opera at Her Majesty's Theatre.
As COVID-19 restrictions continue to ease across the UK, we are delighted to welcome our guests back! Our newly refurbished alfresco dining area is perfect for relaxing and enjoying the sunshine with any of our delicious cocktails. Alternatively, if you are looking for a destination to host big groups or family outings, our incredible 28-sushi platter will have your stomachs filled for the next showing of Les Misérables at the Sondheim Theatre.
We have not forgotten about the meat lovers – with dishes such as Beef Short Rib or Crispy Iberico Pork Secreto Steak (however, we personally recommend trying the Mac and Cheese Bun Burger if you're feeling adventurous!). Here at Happy London, we will have your stomachs filled and leave you coming back to our menus for the newly improved Cocktail and Dessert list! But more importantly, we guarantee a 'Happy' tummy and pleasurable dining experience with us.
Whether you are waiting for a show or taking a trip down to central London, we happily await your visit! Book Now.