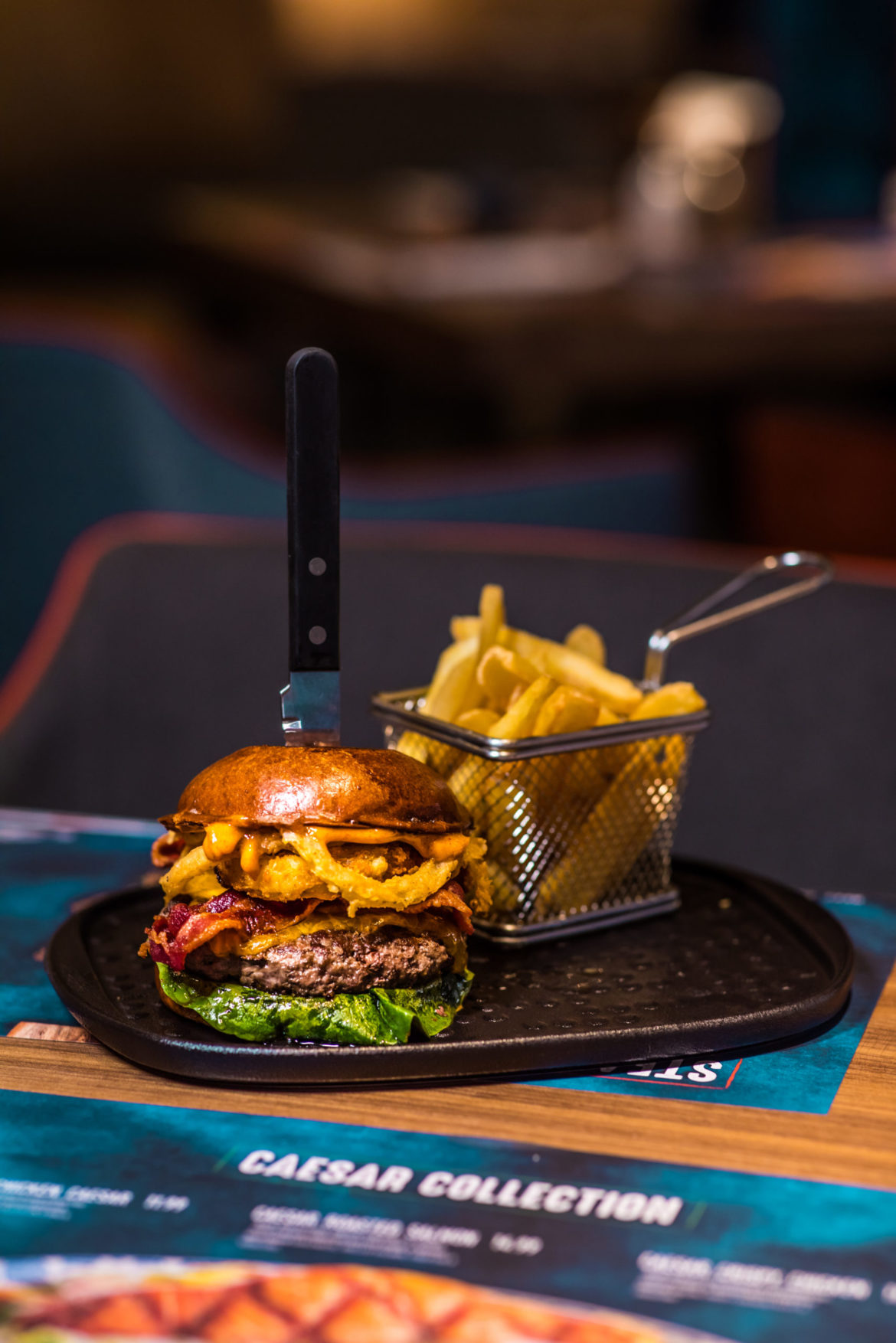 You'll be pleased to know that there is such thing as a National Hamburger Day, an unofficial holiday that is dedicated to celebrating summer's staple food obsession and celebrated on the 28th May. Hamburgers are a universal food that never fails to bring finger-licking goodness and satisfied bellies to your lunch or dinner meal. They are a sign of warmer days and the highly anticipated grilling season that brings your family and friends together, whilst simultaneously satisfying everyone's cravings.
If you're looking for somewhere to find the best hamburgers that you're guaranteed to love, Happy London is the place to visit. Burgers are no longer just being served in its most recognised beef patty form, with there now being so much room to create truly magnificent show-stoppers that Happy London executes to perfection. There is such a wide range of truly delicious and crowd-pleasing choices on their menu for all to enjoy.
First and foremost, the Mac & Cheese Bun Burgers replace the bun with a delicious slice of creamy pasta goodness that is crisped up on the grill, fulfilling all of your carb cravings. The classic burgers have been given joyous names including the 'Be Happy' and 'My Love' burger, providing an impressive abundance of exciting burgers to get your teeth into- not to mention they are equipped with the 100% Great British beef badge.
One of the greatest attractions on the menu points to their premium burger range including the infamous Wagyu Burger, served in a toasted brioche bun with mayo and caramelized onion. The beef is 35 days dry aged and will be sure to create an explosion of juicy, meaty flavours in the first bite.
Of course, Happy London also include a vegan option for the burger lovers accompanied by vegan cheddar cheese, guacamole, crispy onion, baby gem lettuce, tomatoes and vegan mayo. All burgers can be accompanied with its famous food-pairing of delicious, crispy fries. You can swap the traditional fries and upgrade to sweet potato or even truffle for a match made in heaven. There is something for everyone at this bright and inviting restaurant that promises a wonderful meal-time you'll remember.
National Hamburger Day celebrates the history of the most tempting sandwiches- Happy London won't disappoint.